Your name?(Real life name if you dont mind): Pavel Hlinka
Your Screen/name Cod4: Xight
Xfire Name?:smogaxis
Where are you from?..(Dont worry we are not pedophiles): Czech Republic
Are you Male or Female?..(If female please contact our technical manager on +44776894... jokes..Very Happy): Male
PLEASE, is there a possibility that you could Donate via paypal to maintain our servers?: No sorry ...
On Average how many hours a week do you play?: I play every day more thn 2 hours

What are your favourate Gametypes?: mm SaD but for sniping i love Tdm

Do you Play League of Legends?..(if so whars your username?): No i dont
Do you Play any other Call of Duty Games?: No i like inly MW1
Can you speak English Properly?:Yes
Can you Type in English Properly?: ....
Do you have a Microphone and are you willing to use it?: I have one but it doesn't work

Skype Name (if you have it)?: SoNyDoG.98
How old are you?:16
Are you sick of these questions yet?: No
[Critical Question] Do you like Justin Beiber........(*cough* "say no" *cough*): No !
Do u have any Video Editing Skills or Photoshop skills?: No
Do you have any Webcoding Skills or administration skills?(PLEASE specify): Little bit with this wpage yea

Have u ever used a forums? (You must be active on the forums):sure

=mYh=Xight <3




Posts

: 3


Join date

: 2011-04-21



ACCEPTED!
Ive seen you play before and you are not bad a lil bit more work on the aim and you will be great. I have explained you the situation in the clan and i hope you will stay with us in the future. Please make your final app and introduction.

Konjina.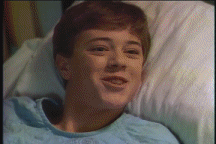 =mYh=Konjina

Enforcer





Posts

: 175


Join date

: 2011-01-20


Age

: 23


Location

: Croatia, Hvar




---
Permissions in this forum:
You
cannot
reply to topics in this forum